[ About us ]
BY ATHLETES FOR ATHLETES
NXTRND™ is a mission-based company founded on one simple principle: — Design innovative football equipment for the committed athlete — #TakeOver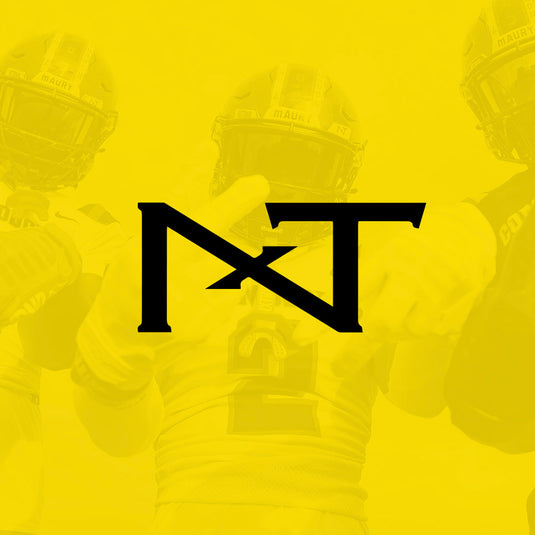 | OUR BEGINNINGS |
Founded in 2018, NXTRND™, also known as "Next Trend", is one of the largest American football brands and retailers of equipment online.
Everything we do at NXTRND™ starts on the field. From getting the most out of every piece of equipment we wear to chasing athletic greatness, we've charged ahead to innovate and change the way athletes play the sport of football.
| WHERE WE STAND |
By combining our athletic knowledge with product design experts, we founded the NXTRND™ brand and launched the world's first "athlete-centric" mouth guard.
Made "by athletes for athletes", our products have since expanded into multiple categories and have been worn by thousands of beginner, intermediate, and professional players across all sports.
Growing from a dream into a reality at a fast pace and looking to become one of the most recognizable brands in the impact sports industry, we have truly made a statement. Our rapid success is derived from our tireless work ethic and nonstop drive to produce the industry's best protective gear. But above all, what separates us from the crowd, is our commitment to the NXTRND™ vision:
To help push sports to the next level.
"Don't take part, take over."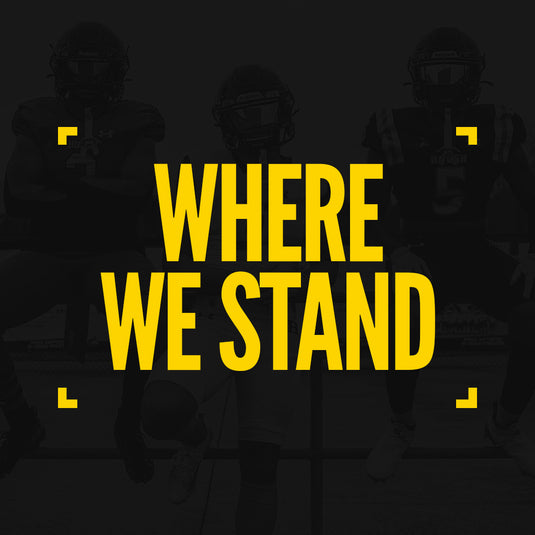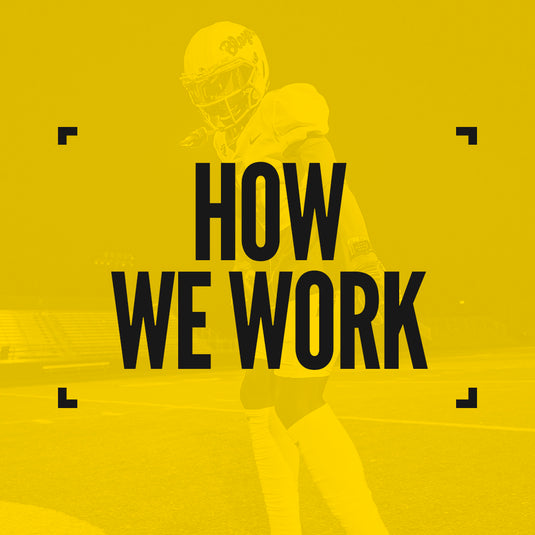 | HOW WE WORK |
NXTRND™ doesn't follow the traditional path when it comes to making sports equipment. We are a team of engineers, designers, and athletes that care about athletic performance.
Every product goes through rigorous designing, testing, and sampling to ensure that our athletes receive a safe and high quality product. The start to every new project begins with us making up to 5 different renders. We then 3D print and test every one of the designs to analyze and compare data. Once the perfect design is determined, we move on to the material sampling phase. Each product is made of the highest quality and most advanced materials to ensure the fit, feel, and protection are optimal.
From there, we cast a mold of our final product and begin the manufacturing process.
No step is overlooked. Every product we make achieves top safety ratings so that every athlete can take the field confidently knowing that our gear will allow them to play at their best.
| WHERE TO FIND US |
We are more than just a protective equipment brand, we are a family.

We connect with our fans in a way that our competitors will never understand. We live this life.
Join our growing community of thousands of supporters across our socials.

Follow us on Instagram @Nxtrnd, and on Twitter and Facebook @Nxtrndusa for a glimpse into our newest projects.
#Nxtrnd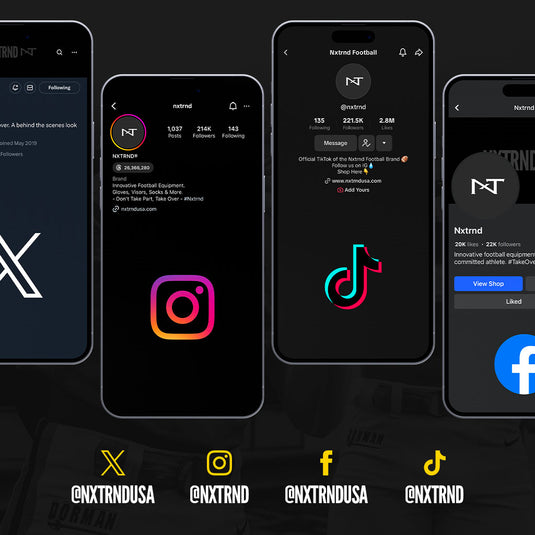 [ TRENDING ]
MOST POPULAR